Committed
to a better
world
1. DECREASING
The environmental impact of our operations
We are committed to decrease the environmental impact for our own operations and encourage our local Interflora florists to follow the same path
2. PROMOTING
Responsible sourcing
We promote the responsible purchase of eco friendly flowers, grown in a responsible sustainable way
4. COMMUNICATING
Transparently
We will publicly communicate our priorities, targets, commitments and progress on sustainability, to the market and our external stakeholders
3. MOVING
To a Circular Economy
We are moving towards a zero-waste business model for more environmentally friendly flowers, by using the most eco friendly materials possible in our packaging
3. MOVING
To a Circular Economy
We are moving towards a zero-waste business model for more environmentally friendly flowers, by using the most eco friendly materials possible in our packaging
4. COMMUNICATING
Transparently
We will publicly communicate our priorities, targets, commitments and progress on sustainability, to the market and our external stakeholders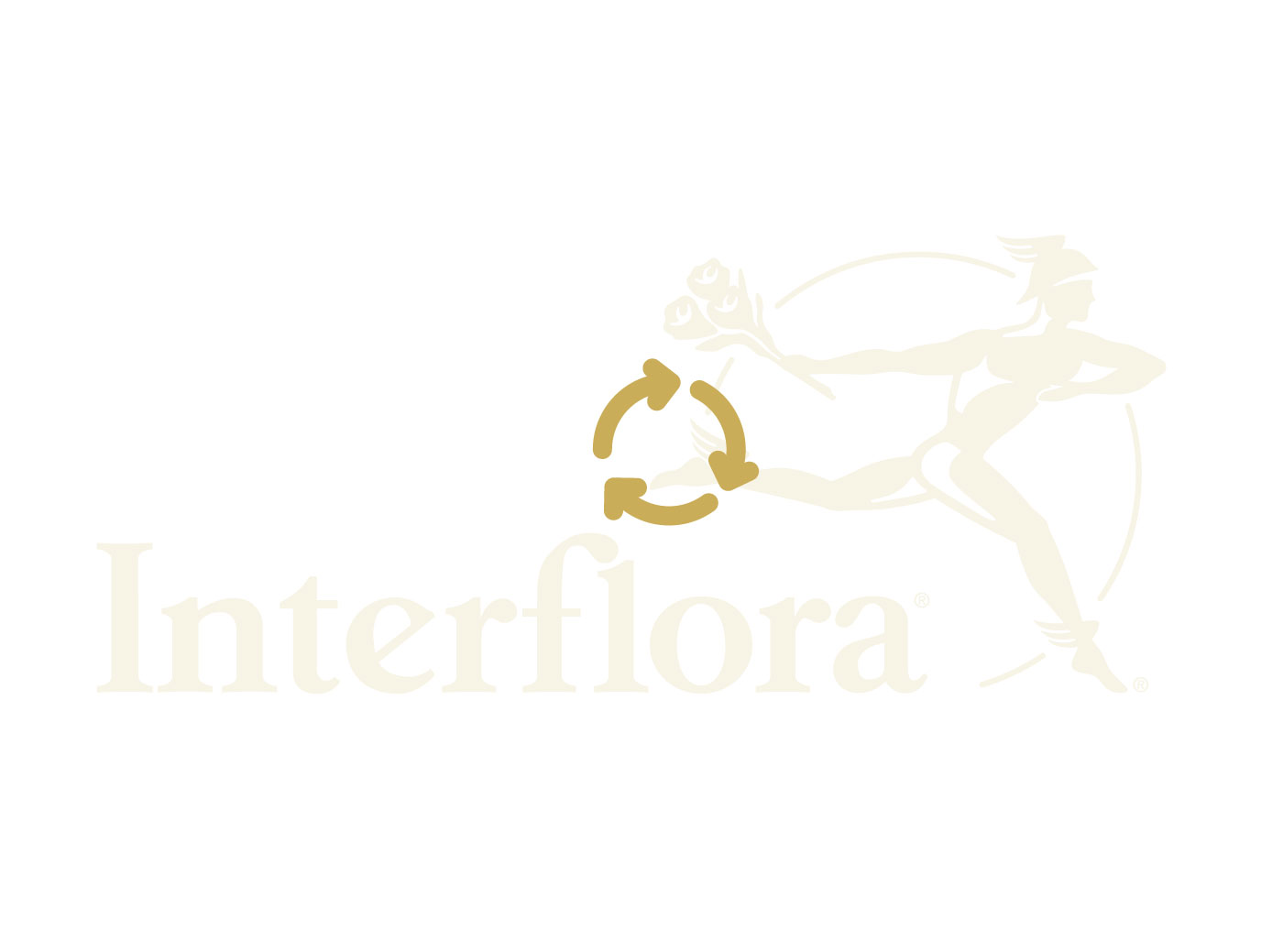 Fleurop Interflora is one of the most recognisable brands in the flower market. We believe sustainability should be an integral part of every business and that we should contribute to the environment and to the societies we live in. In accordance with this, we have decided to take a step forward and develop our Sustainability Agenda.
To ensure we prioritise the issues that will have the most impact, we have conducted a materiality analysis to help us decide where to focus our time and resources to deliver maximum benefit.
2. Plastic waste / packaging
5. Pesticides (value chain)
9. Labour conditions (value chain)
6. Greenhouse gas emissions (value chain)
4. Water and soil pollution (value chain)
18. Customer satisfaction
3. Water consumption (value chain)
10. Fairtrade
12. Diversity
17. R&D+i
8. Biodiversity
1. Afterlife waste
13. Community engagement
16. Good governance practices
11. Human capital
14. Anticorruption and bribery
7. Environmental impact (own offices)
Enquiries addressed to a specific country can be written in the local language and will be replied to by the local Interflora office.